Biographies
Rock Water Friends
Afro Latin Dance Grooves to get your Body Moving
Rock Water Friends, from Boulder, CO, perform lively renditions of Carribean and African dance grooves, adapted to rock n roll instrumentation and style. Due to Covid-19, the band has no performances coming up, but are instead focusing on releasing tracks in 2020 from their forthcoming EP 'What We Become'. 
Featuring members of Intuit, Jyemo Club, Zimbira and Santana tribute act Soul Sacrifice, this crew will definitely set your feet to dancing while also rockin out! Producer and percussionist Scott Parker Mast gathered the players and described the vision: transposing folkloric drum ensemble music onto guitars, with bass and lots of drums. Major influences include Santana, Toubab Krewe, Los Munequitos De Matanzas, and Chris Berry. 
2021 will see Rock Water Friends performing live throughout the front range of Colorado, and continuing to develop their set list. The band also intends to participate in fund-raising events to provide support for artists in Cuba and Zimbabwe.
Band Members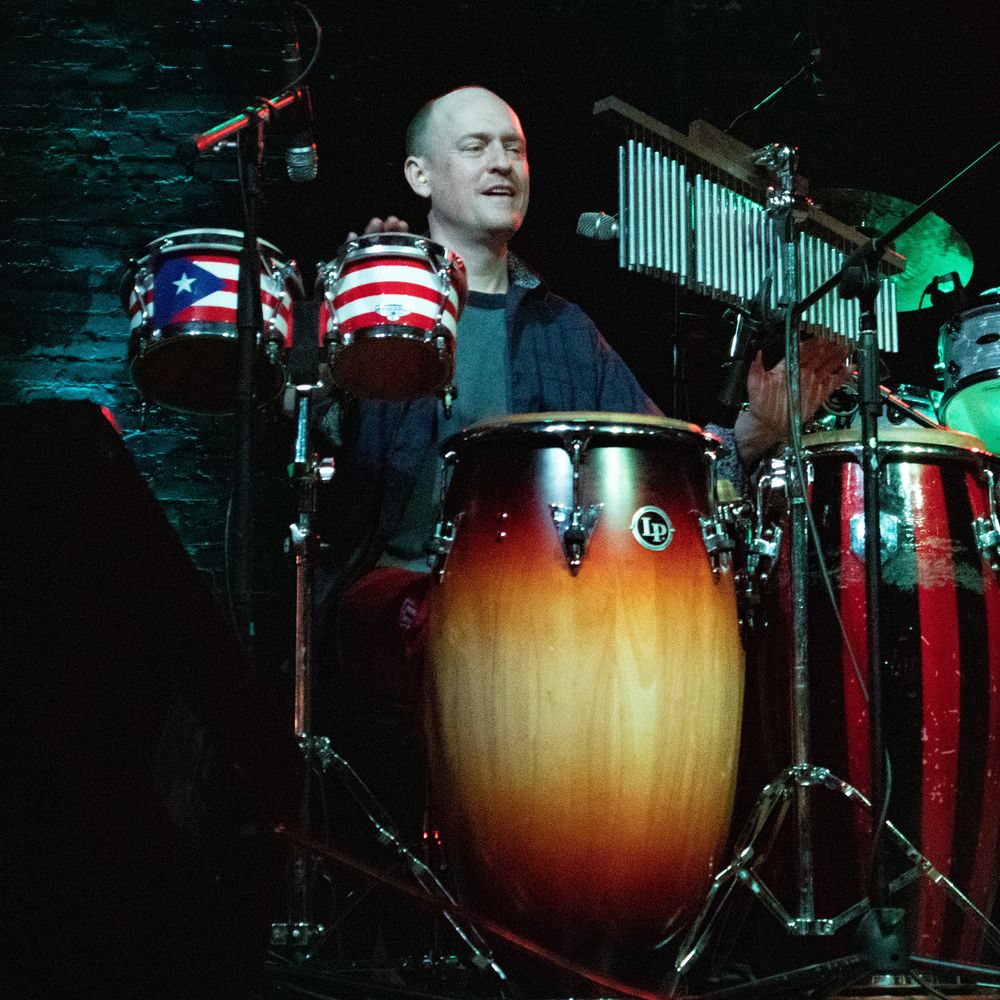 Scott Parker Mast
Congas, Bongos, Blue Tribe Drums, Djembe, Cowbells, Vocals
Scott Parker Mast has been teaching and performing rhythms of Cuba and Zimbabwe throughout Colorado and the USA for 25 years. Although he has studied with numerous teachers over the years, his main instructors have been Los Munequitos de Matanzas, Chris Berry, and Jose Rossy (Talking Heads, Weather Report). Scott teaches in Boulder, CO at the Kutandara Center. He performs with several local bands. Learn more about Scott at spmast.com.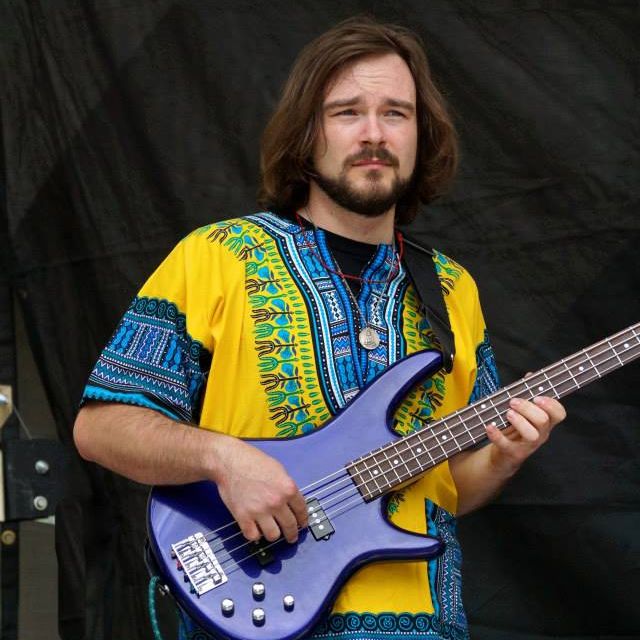 Daniel Lockley
Bass
Daniel Lockley has been playing marimba and mbira since he was 10 years old, studying with numerous teachers from around the world. Over the years, Daniel has cultivated a deep and unique perspective on the music of Zimbabwe, which has informed his playing style. Daniel currently makes his living teaching music at the Kutandara Center and performing in the Denver/Boulder Area.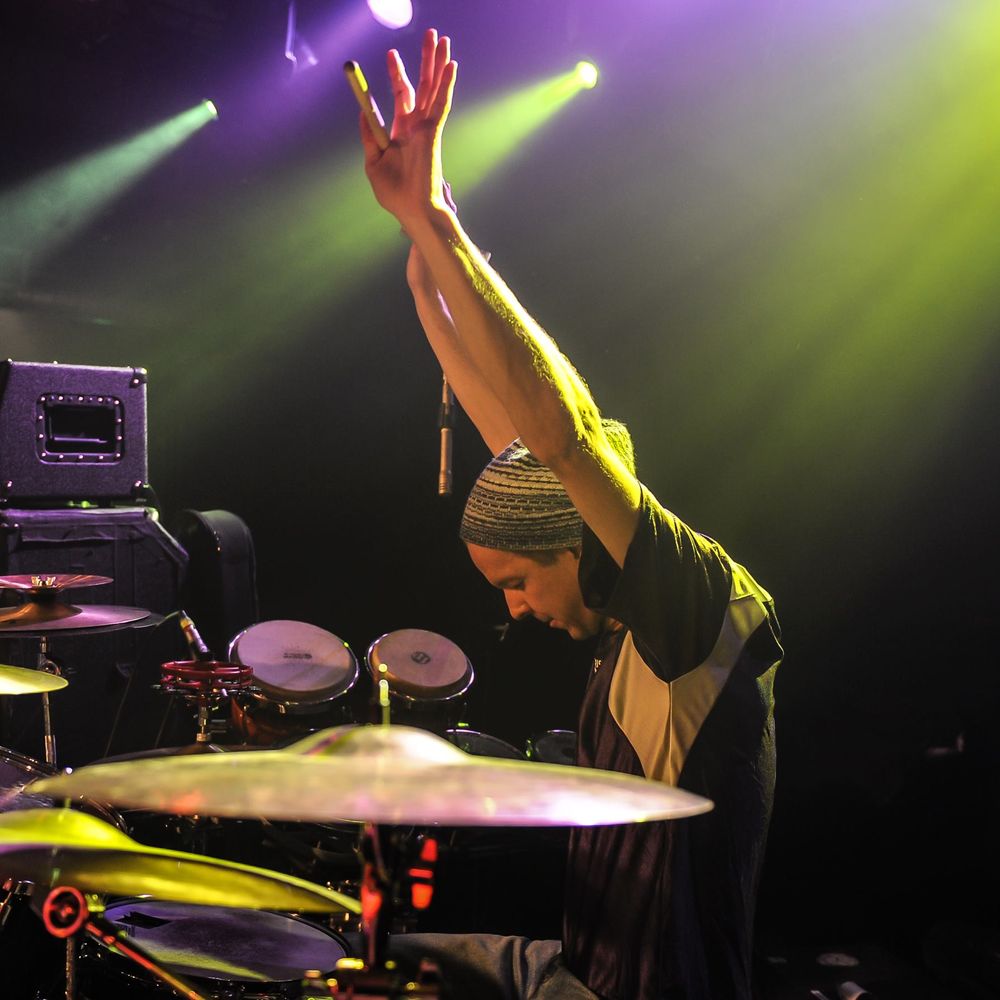 Jonny Jyemo
Drum Set/Percussion
Jonny Jyemo is a well known drummer & percussionist from Denver, CO. Always working in musical genres that are rhythm and dance oriented, you can catch him playing reggae, salsa, cumbia, funk and a myriad of African styles. His own band, Jyemo Club, is a culmination of these influences. Jyemo's drumming style fits right in with Rock Water Friend's polyrhythmic aesthetic.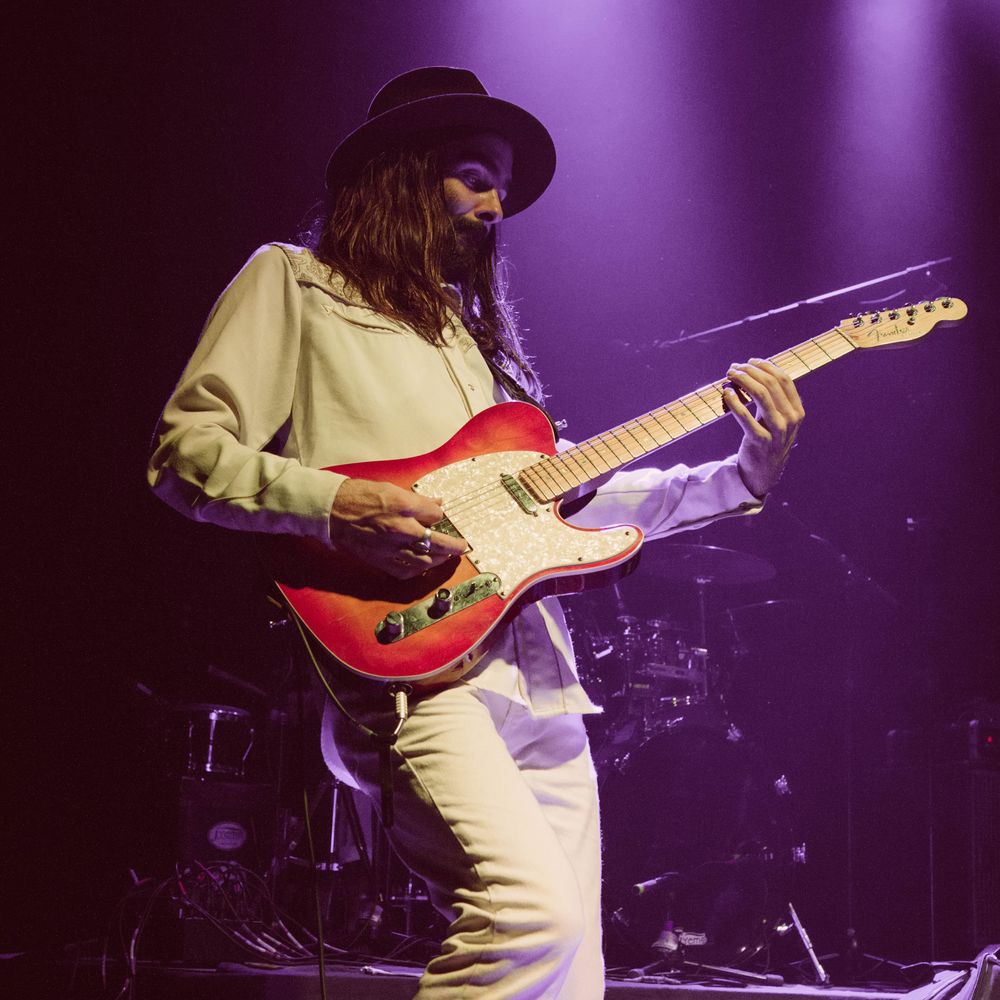 Neil Sullivan
Guitar
Neil Sullivan is a producer, singer/songwriter, and guitarist known locally for co-founding the Boulder-based band, Intuit.  With Intuit, Sullivan has played packed theatre shows, main stage festival appearances, and tours across the U.S., in addition to releasing three original albums.  In 2017, his role as a guitarist and vocalist for the Latin Denver-based band, Jyemo Club, landed him on stage at Red Rocks Amphitheater opening for the renowned String Cheese Incident. In addition to playing with many local projects, Sullivan has begun releasing music  under his birth name, marking his arrival as a solo artist.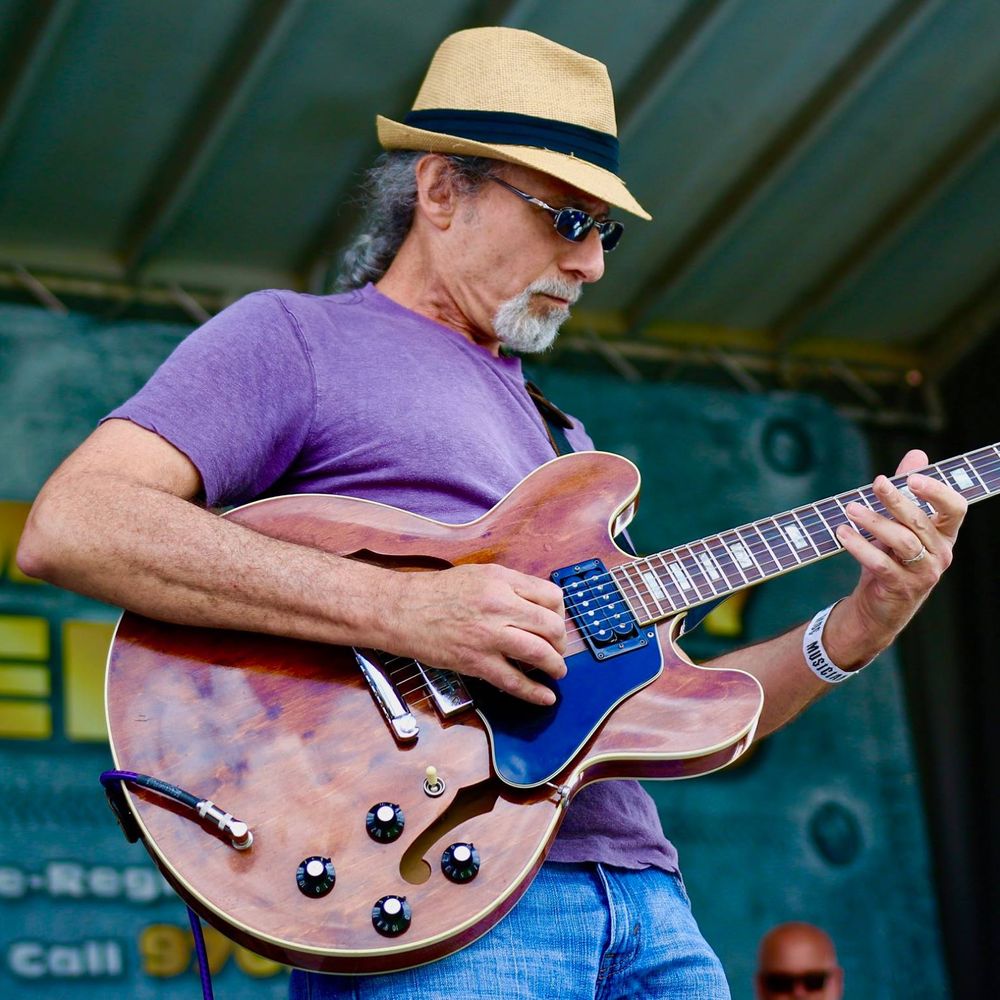 Steve Glotzer
Guitar
Steve Glotzer has been performing his unique blend of folk, latin, jazz, acoustic and blues around the country at clubs, festivals and concerts for over forty years. Often referred to as "Ottmar Liebert, and Wes Montgomery meets Bruce Cockburn", Steve has opened shows for a wide range of artists such as Delbert McClinton, Blues Traveler, Dr. John, Larry Coryell, David Grisman, Son Seals, David Wilcox, Sonia Dada, Roger McGuinn, John Cowen, Richard Elliott, and more. Steve has released nine CDs. His music has been featured in movies and TV, on such shows as The Bachelor/Bachelorette, Oprah, Desperate Housewives, Knight Rider, Wife Swap, Young and the Restless, King of the Hill, Martha Stewart Living, Kathy Griffen Show, One Life to Live, Passions, Monk, etc…and in movies  (A Guy Thing, Friends With Money, etc). Learn more about Steve at steveglotzer.com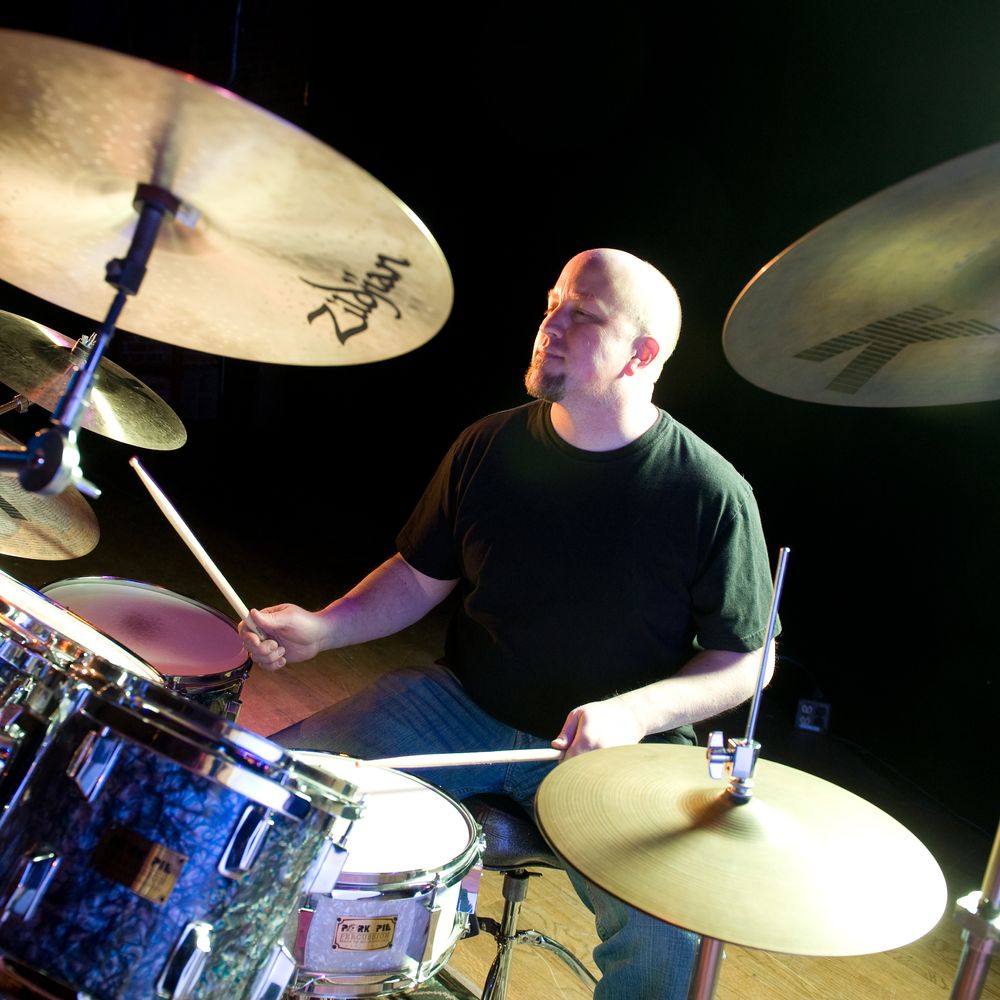 Christian Teele
Drum set
Christian Teele is best known for his work as the house drummer for the internationally syndicated radio show, E Town, where he has backed up artists such as James Taylor, Rickie Lee Jones, David Crosby, Ben Harper, Moby, Joan Osborne and many others. In addition to playing on E-Town, Christian is also an accomplished session drummer, lending his talents to hundreds of records as well as music for film and TV. Most recently, he has launched his own online service, www.yoursessiondrummer.com , where, recording in his own home studio, he adds drum and percussion tracks to projects from all over the world. Learn more about Christian at christianteele.com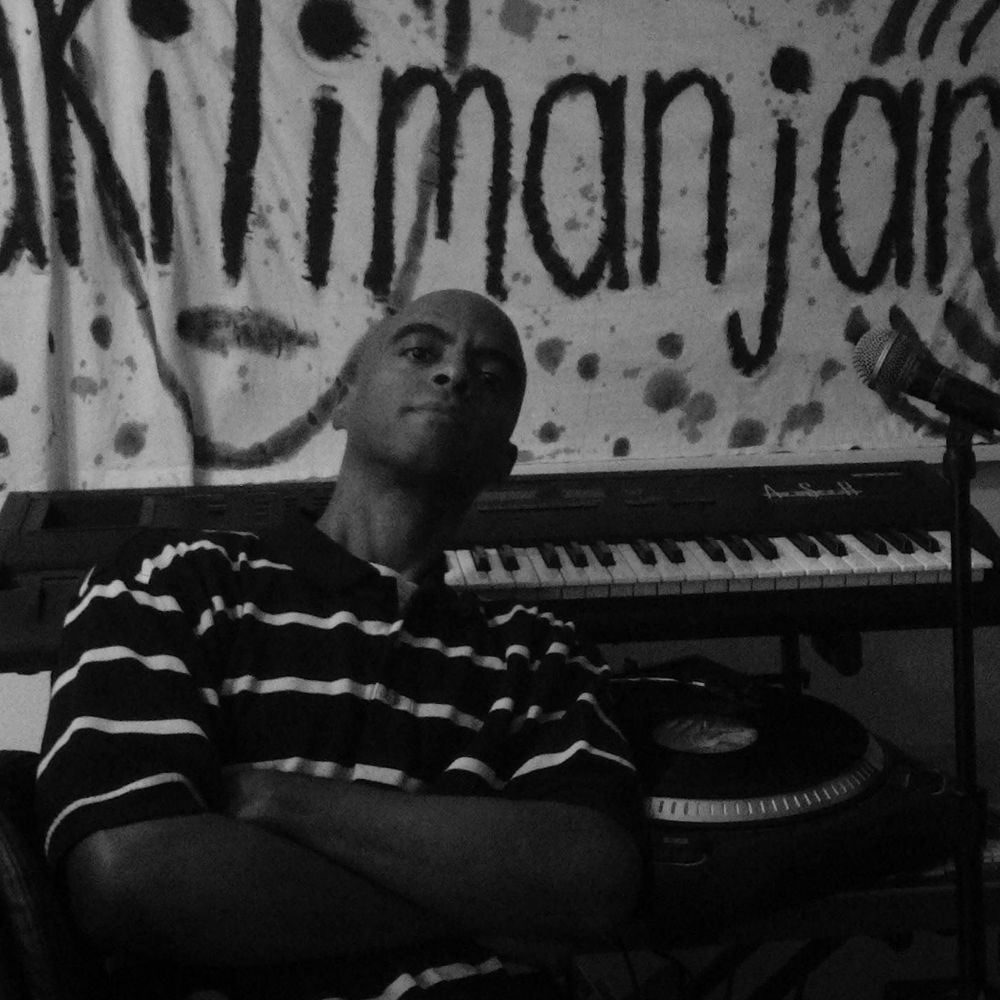 Akilimanjaro
Lyrics/Vocals
Akili 'Akilimanjaro' Okaiba has been rhyming and performing in the front range of CO for many years, dazzling crowds in all genres with his clever lyricism and explosive stage presence. Find him on facebook and soundcloud.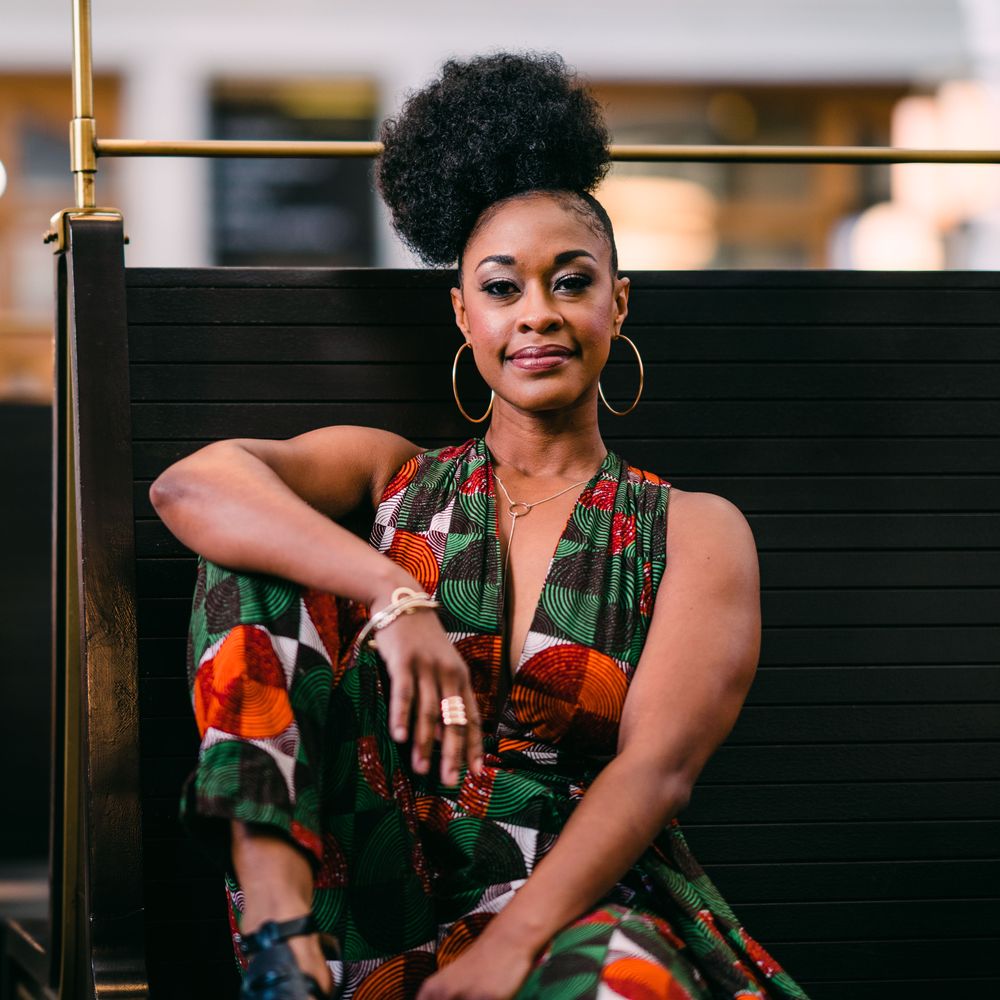 Kim Dawson
Vocals
Kim Dawson has performed with music legends and Rock and Roll Hall of Famers such as Bernie Worrell, Ivan Neville, and George Porter, Jr. Kim has brought her skills to the teaching arena at Kent Denver School, The National Theater Conservatory, and she currently teaches at Swallow Hill Music in Denver.  Her talent is matched only by her drive to learn, develop and finely hone her craft and she delivers a sound that is rife with her breadth and depth of experiences. Learn more about Kim at kimdawsonmusic.com.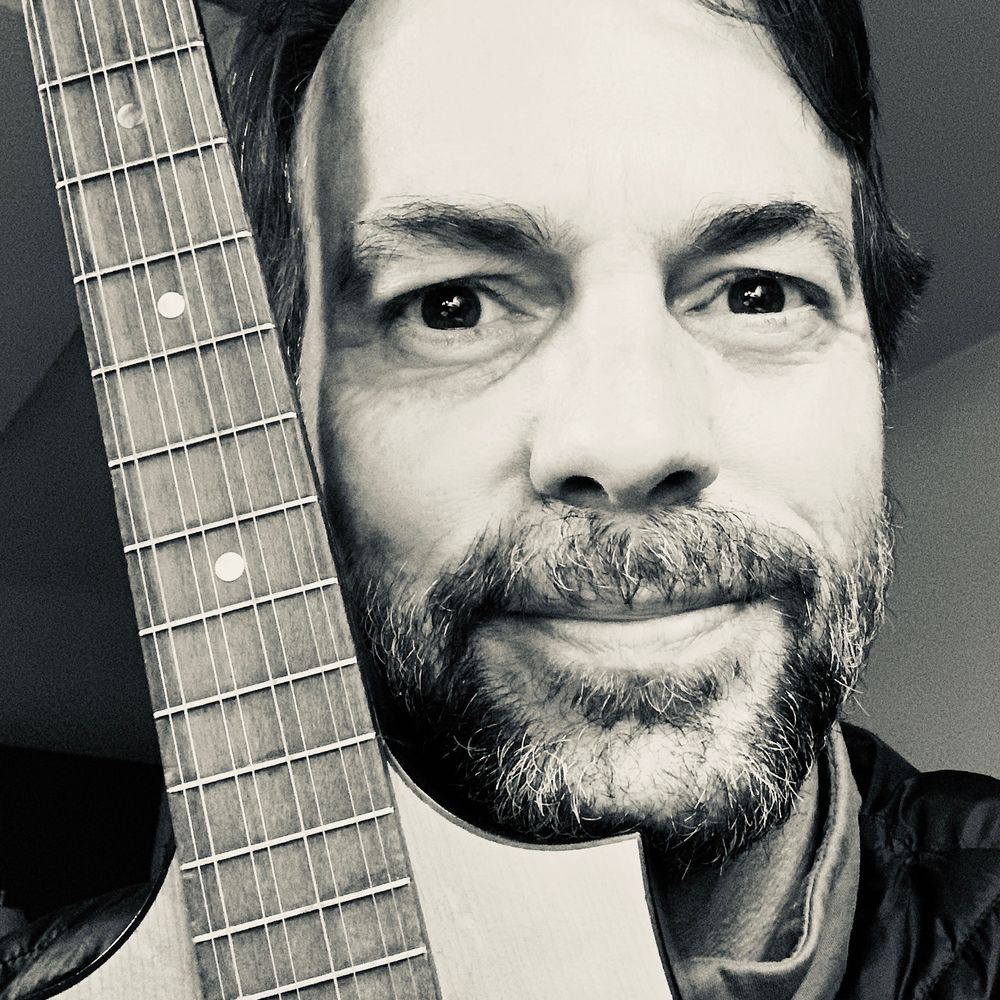 Johnathan "Paco" Murdock
Octophone
Jonathan has been drawn to music from an early age. It started out with a drum set and playing ukulele with family. These days, he finds himself dissolving into the tones of his gong, strumming the octofone, composing a new arrangement on the ukulele and playing folkloric cuban music with good friends.